The mandate of the present Executive Board of IWRA is from January 2016 to December 2018.
---
President
Patrick Lavarde (France)
Patrick Lavarde is currently a member of the Environment and Sustainable Development Advisory Board of the French Ministry of Environment.  He is a Governor of the World Water Council since 2012 and President of IWRA since 2016 after being a Director during the term 2012-2015.  In 2007, he created the French National Office for Water and Aquatic Environments (ONEMA).  Being its General Director until October 2012, he engaged in water research coordination, national monitoring of water bodies, regulation and enforcement, and technical support to stakeholders.
From 1998 to 2007, he was General Director of the National Research Institute on Environmental Sciences and Technologies, the leading French institution on freshwater issues.  During this mandate, he chaired the Partnership on European Environmental Research and was deeply involved in the European Network of Water Research (Euraqua).  Previously he worked for public organisations involved in forestry, agriculture and water, at national and local levels.
---
Past President
Dogan Altinbilek (Turkey)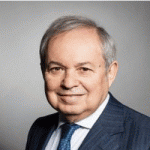 Professor Dogan Altinbilek is a Professor of Water Resources Engineering at the Middle East Technical University, Ankara, Turkey. From 1996-2001 he served as the Director-General of State Hydraulic Works (DSI) which is the major government agency in Turkey responsible for water resources development. Professor Altinbilek is Governor and Vice President of World Water Council (WWC) and also President of International Water Resources Association (IWRA). He is Past President (2004-2008) and Honorary Member of the International Hydropower Association (IHA).
---
Vice-Presidents
Naim Haie (Portugal)

Naim Haie is Associate Professor with Habilitation in water resources and environment at the University of Minho. He obtained his PhD from Utah State University, USA. He has been involved in projects in Asia, Americas and Europe. His team was actively involved in the final approval of the European Union (EU) Water Framework Directive during the Portuguese EU Presidency. Recently, he has developed systemic and comprehensive performance indicators based on a universal principle that integrate trade-offs (differentials) of water quantity, quality and beneficial uses at multi-level governance with climate descriptors and implicit stakeholder enablers. This is called Sefficiency = Sustainable efficiency with three levels Macro, Meso and Micro-efficiencies (3ME). He was the first to develop a hydrodynamic model of (surged) irrigation using an Eulerian system. He served as Director on the Executive Board of IWRA from 2013–2015. More info here.
---
Yuanyuan Li (China)
Yuanyuan Li is Vice-President and Professor of the General Institute of Water Resources and Hydropower Planning and Design at the Ministry of Water Resources of China, which is the most important technical supporting agency to the national water resources development and strategy planning, water policy research, formulation and management. His fields of expertise include water resources management mechanisms, human activities-water resources interaction, water resources system analysis and planning, water ecology and environment protection etc. He has led many nationwide water resources surveys, strategy studies, comprehensive water resources planning, major water projects technological demonstration, water policies formulation and management activities as well as international programmes and cooperation. He has widely published books and papers about water related topics. His research results have been awarded numerous state science and technology awards. He is serving as a Director on the Executive Board of IWRA for the 2012-2015 period and is the Chair of the IWRA Chinese Committee.
---
David Molden (Nepal)
David Molden is Director General of the International Centre for Integrated Mountain Development (ICIMOD), serving mountains and people in the Hindu-Kush Himalayan region. Prior to joining in late 2011, he was the Deputy Director General for Research at the International Water Management Institute (IWMI) which received the 2011 IWRA Crystal Drop Award and the 2012 Stockholm Water Prize. Dr Molden received a PhD in Civil Engineering from Colorado State University in 1987 in water resources, and has since developed interests in integrating social, technical, and environmental aspects of natural resources management. He has contributed to the publication of over 200 works. He was awarded the Outstanding Scientist Award of the Consultative Group on International Agricultural Research (CGIAR) in 2009.
---
Secretary General
Guy Fradin (France)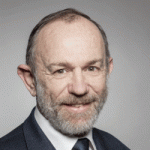 Guy Fradin is currently President of the Forestry, Water and Rural Areas Department in the Ministry of Agriculture. He first worked as a forester within the National Office for Forestry (1976/1980), then in the Forestry Department of the UN Food and Agriculture Organization (FAO, 1980/1982) and in the International Department of the Ministry of Agriculture (1982/1989). Subsequently, he was in charge of economic issues for the Ministry (1989/1992) and then was appointed as the Deputy Director for Rural Areas and Forestry (1992/2000). He served as Deputy Director of the Ministry of Agriculture Office (1997), Regional Director of Agriculture and Forestry in Ile-de-France (2000/2003), Director of Nature and Landscapes in the Ministry of Ecology (2003) and Director of the Office of the Ministry of Environment (2003/2004) before being appointed Director General of the Seine Normandy Water Agency (2004/2011).
---
Treasurer
Renee Martin-Nagle (USA)
Renee Martin-Nagle is President and CEO of A Ripple Effect PLC, a PhD Researcher at the University of Strathclyde, and a Visiting Scholar at the Environmental Law Institute. For more than twenty years prior to joining the water community, she was the chief legal counsel for Airbus Americas. Renee earned an LL.M from George Washington University Law School (with highest honors), a Juris Doctor from the University of Pittsburgh School of Law, a Bachelor of Arts from St. Francis University and an Associate of Arts from Mount Aloysius College. Her LL.M. thesis, "Fossil Aquifers: A Common Heritage of Mankind", won the 2011 Jamie Grodsky Prize for Environmental Law Scholarship.
---
Committee Chairs
Awards Committee,

James E. Nickum (Japan)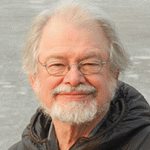 James E. Nickum, a resident of Japan with a Ph.D. from the University of California (Berkeley), has served on the past four Boards in a number of capacities and as Editor-in-Chief of Water International since 2007. He is also Professional Research Associate at the Centre for Water and Development, School of Oriental and Asian Studies, University of London. He is a widely published institutional economist specialising in various facets of water and environmental governance, especially but not exclusively in China, which he visited for the first time in 1974 on a delegation with Ven Te Chow.
---
Scientific, Technical & Publications Committee,

Henning Bjornlund (Australia)
Henning Bjornlund has been at the University of South Australia for more than 20 years. Since January 2015, he has been a Research Professor of Water Management and Policy. For the last three years he served as a Director of IWRA. In that capacity, he presented a number of papers and served on two steering committees for research projects. He has extensive experience in managing large research projects and published some 175 refereed papers. Prior to joining academia Henning was involved in the management of educational institutions, businesses, tropical farming operations and a development aid organisation. He served in various capacities such as board member, chairman and executive director. Henning offers a unique blend of experiences crossing academia, industry and the NGO sector.
---
Membership Committee,

Gary Jones (Australia)
After completing his Honours Degree in Science at Monash University in 1980, and his PhD at the University of Melbourne in 1985, Gary was awarded a Fulbright Fellowship to undertake research on marine microalgae at the Massachusetts Institute of Technology in the USA. He was a Senior Research Fellow at the University of Newcastle Upon Tyne UK for two years from 1987, and returned to Australia to join the CSIRO in 1989 where he built an international reputation studying toxic cyanobacteria. In 2002, Gary was appointed Chief Executive of the Cooperative Research Centre for Freshwater Ecology and in 2005, of eWater CRC. In 2012, Gary led the transition of eWater CRC to an independent, not-for-profit river basin management and modelling company. In 2015, Australia's Department of Foreign Affairs and Trade established the Australian Water Partnership (AWP), with Gary appointed as inaugural CEO. After guiding AWP through its establishment and early operating period, Gary resigned from eWater and AWP in early 2017. He now works on a semi-retired basis as a director and part-time consultant and advisor. Since 2012, Gary has held honorary university positions: as Adjunct Professor with the University of Canberra, Institute of Applied Ecology; and, from 2014, as Visiting Professorial Fellow with the University of New South Wales, Faculty of Engineering.
---
Directors
Aziza Akhmouch (Morocco)
Aziza Akhmouch is the Head of the Water Governance Programme of the OECD, which advises governments on how to design and implement better water policies for better lives. She is the author of several benchmarks, national policy dialogues and thematic reports on water governance. She created the OECD Water Governance Initiative, a multi-stakeholder network of public, private and not-for-profit actors gathering twice a year in a Policy Forum. She also developed the OECD Principles on Water Governance following a bottom-up and multi-stakeholder approach, which set standards for more efficient, effective and inclusive water governance. She holds a PhD and Master's degree in Geopolitics as well as a Master's degree in International Business.
---
Mukand S. Babel (Thailand)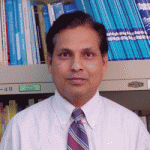 Mukand S. Babel is a full Professor at the Asian Institute of Technology, Thailand and a Visiting Professor at University Teknologi Mara, Malaysia and Kyoto University, Japan. He also holds Directorship of the Center of Excellence for Sustainable Development in the Context of Climate Change. Prof. Babel's professional experience in teaching, research and consultancy spans over 30 years. With over 250 publications in international refereed journals, book chapters and conference proceedings, he currently conducts interdisciplinary research to address diverse water problems. He has carried out several research and capacity building projects in collaboration with international agencies/ organisations such as Danida, UNEP, ADB, WB, UNESCO, UNU, IGES, APN, CGIAR and various universities and institutions in Japan, South Korea, Europe and USA.
---
Carl Bruch (USA)
Carl Bruch is a senior attorney with the Environmental Law Institute, where he co-directs ELI's International Programs. A member since 2007, he has served IWRA as Secretary-General, as Treasurer, and as a member of the Editorial Board of Water International. His research interests include water governance, environmental peacebuilding, environmental emergency preparedness and response, and adaptation governance. His areas of expertise are in water law, public participation, and post-conflict water management. He has helped countries and organisations throughout Africa, the Americas, Asia, and Europe develop and strengthen their environmental laws, improve institutions, and build capacity. He has edited more than ten books, and has authored more than 50 articles.
---
Bruce Currie-Alder (Canada)
Bruce Currie-Alder is program leader for the Collaborative Adaptation Research Initative in Africa & Asia (CARIAA), a partnership between the UK Department for International Development and Canada's International Development Research Centre. CARIAA supports research to inform adaptation policy and practice to build resilience of the vulnerable people in hot spots regions including coastal deltas, semi-arid lands, and glacier-dependent river basins. His previous experience includes leading the IDRC regional office for the Middle East and North Africa, and researching the environmental impacts of the oil industry in Latin America. His expertise spans environmental science, international development, and research policy. He is author of Research for the Developing World (Oxford 2015) and editor of International Development: Ideas, Experience and Prospects (Oxford 2014) which traces the evolution of thinking about international development over the past 60 years. Currie-Alder holds a Master's in Natural Resource Management from Simon Fraser University and a PhD in Public Policy from Carleton University.
---
Guillermo Donoso (Chile)
Guillermo Donoso is Full Professor at the Water Law and Economics Center of the Pontificia Universidad Católica de Chile (PUC). Has been Director of the National Agricultural Research Institute of Chile and Dean of the Facultad de Agronomía e Ingeniería Forestal of PUC (1998-2007). His publications include books such as: Mercados (de derechos) de agua: Experiencias y Propuestas en América del Sur; book chapters: "Water Pricing Experiences in Chile", "Water Markets in Chile: Are They Meeting Needs?", "Regulating Groundwater Use Through Economic Instruments: Current Practices, Challenges and Innovative Approaches", "The Evolution of Water Markets in Chile"; and publications in Water Resources Management, Water Policy, Water Science and Technology, Cuadernos de Economía, Ciencia e Investigación Agraria, and Revista de Derecho Administrativo Económico. Professor Donoso's current research interest focus on collective water management with a focus on groundwater management, the use of economic policy instruments in water policy, and water use efficiency in the urban and agricultural sector.
---
Jun-Haeng Heo (Rep. of Korea)
Jun-Haeng Heo, with a Ph.D. from Colorado State University (1990), is a Professor of School of Civil & Environmental Engineering and Dean of the Institute of Disaster Resilience & Safety at Yonsei University (Seoul). He had served as ISC and Bureau member of the 7th World Water Forum and Professional member of "Presidential Committee on Unification". He is now the President of Korea Water Resources Association (KWRA), and a senior member of the National Academy of Engineering of Korea. He is the author of more than 160 peer reviewed papers and more than 500 conference papers focused on the statistical hydrology, water resources system, and climate change. He is now the Chairperson of International Centre for Water Security and Sustainable Management under the auspices of UNESCO since 2017.
---
Y.S. Frederick Lee (China)
Y.S. Frederick Lee, with a PhD from MIT, is co-Director of the Centre for Water Technology and Policy and Associate Director of the Policy for Sustainability Lab in the Faculty of Social Sciences at the University of Hong Kong. He was a past Chairman of the Hong Kong Geographical Society, an advisor to the Friends of the Earth (Hong Kong) water programme, and a consultant to the Hong Kong government on its water policy. Dr. Lee's current research projects focus on technology-policy interface issues and water governance issues in Hong Kong and Southern China. He has been studying the institutional constraints hindering cross-boundary cooperation on the environment, including water, between the Hong Kong Special Administrative Region and its neighbouring jurisdictions in the Greater Pearl River Delta region.
---
Ahmet Mete Saatçi (Turkey)
Ahmet Mete Saatçi is serving as the President of the Turkish Water Institute (SUEN) since 2011. He is also the Vice President of the Ilısu Dam and Hydroelectric Power Plant Project Scientific Committee. Saatci was elected to the UNESCO-IHE Governing Board in 2014. He was the Deputy Secretary General of the 5th World Water Forum held in Istanbul in 2009. He received his MSc in Chemical Engineering from Middle East Technical University (METU) in 1973. He worked at Iowa State University from 1976 to 1979 and there he obtained his doctorate degree in 1979.
He became a professor in 1991. He worked at the University of King Abdul Aziz between 1980 and 1990. He started a new Environmental Engineering Department in Marmara University and served as Head of Department from 1990 to 2011. He is the author of numerous papers, critiques and conference proceedings published in international journals.
---
Raya Marina Stephan (Palestine)
Raya Marina Stephan is an expert in water law, and an international consultant in water related projects with international organizations. She has a wide experience in the design and execution of international projects related to legal and institutional aspects of water management, and transboundary waters. She was involved in the experts advisory group of UNESCO's International Hydrological Program to the Special Rapporteur of the UN International Law Commission for the preparation of the draft articles on the law of transboundary aquifers. She has also advised on the application of international water law for the UN Economic Commission for Europe and the Arab League. She was a member of the Publications Committee of the International Water Resources Association (IWRA) (2010-2012), and she chaired it and served on the Executive Board from 2013-2015. Ms Stephan is the author of numerous publications related to water law and international water law.
---
Philippus (Flip) Wester (Netherlands)
Philippus (Flip) Wester joined the International Centre for Integrated Mountain Development (ICIMOD) in March 2013 as Chief Scientist Water Resources Management. In addition he is the Principal Investigator of the HImalayan Adaptation, WAter and REsilience (HI-AWARE) research on glacier and snowpack depending river basins for improving livelihoods. From 2000 to 2012 he was Assistant Professor of water governance and institutional change at Wageningen University, after working with the Ministry of Foreign Affairs of the Netherlands as Bilateral Associate Expert Water Management in Bangladesh from 1995 to 1998 (with the Bangladesh Water Development Board) and in Mexico from 1998 to 2000 (with the International Water Management Institute). He has a PhD degree in water resources management from Wageningen University and his research focuses on climate change adaptation and water resources management, with attention for the politics and governance of water resources, river basin management, water reforms and water allocation processes.
---
IWRA previous
Executive Boards
---
2013- 2015

President:

Dogan Altinbilek (Turkey)


Past president:

Jun Xia (China)


Vice-Presidents:

Lilian Del Castillo-Laborde (Argentina), Ngai Weng Chan (Malaysia), James E. Nickum (Japan)


Secretary General:

Carl Bruch (USA)


Treasurer:

Gabriel Eckstein (USA)


Board of Directors:

Emmanuel M. AKPABIO (Nigeria), Henning Bjornlund (Australia), Ximing Cai (USA), Naim Haie (Portugal), Kun-Yeun Han (Korea), V.K. Kanjlia (India), Patrick Lavarde (France), Yuanyuan Li (China), Mark Redwood (Canada), Kaoru Takara (Japan).


Chair committee Awards:

Giuseppe Rossi (Italy)


Chair committee Membership:

Paula Silva (Mexico)


Chair committee Publications:

Raya Marina Stephan (France)
---
2010- 2012

President:

Jun Xia (China)


Past president:

Cecilia Tortajada (Mexico/Spain)


Vice-Presidents:

Giuseppe Rossi (Italy), Anthony Turton (South Africa), Rui Vieira (Brazil)


Secretary General:

James Nickum (Japan)


Treasurer:

Gabriel Eckstein (USA)


Board of Directors:

Murad Bino (Jordan), Ngai Weng Chan (Malaysia), Pierre Chevallier (France), Simon Cook (Colombia), Rafael Izquierdo (Spain), Madiodio Niasse (Roma/Senegal), Paula Silva (Mexico/USA), Marcia Valiante (Canada), Raquel Zabala (Argentina), Mark Zeitoun (UK)


Chair committee Awards:

Viktor Dukhovny (Uzbekistan)


Chair committee Membership:

Shi Guoqing (China)


Chair committee Publications:

Christopher Scott (USA)
---
2007- 2009

President:

Cecilia Tortajada (Mexico/Spain)


Past president:

Aly M. Shady (Canada)


Vice-Presidents:

Olli Varis (Finland), Hussam Fahmy (Egypt), Dogan Altinbilek (Turkey)


Secretary General:

Lilian del Castillo-Laborde (Argentina)


Treasurer:

Ben Dzigielewski (USA) / Carl Bruch (USA)


Board of Directors:

Jennifer McKay (Australia), Anthony Turton (South Africa), Rui Vieira (Brazil), Undala Alam (UK), Shaofeng Jia (China), Viktor Dukhovny (Uzbekistan), Salman M. A. Salman (Sudan), Atef Kassem (Canada), Alexandra Pres (Germany), Zebediah Phiri (Zambia)


Chair committee Awards:

Ismail Najjar (Canada)


Chair committee Membership:

Gunilla Björklund (Sweden)


Chair committee Publications:

James Nickum (Japan)
---
2004-2006

President:

Aly M. Shady (Canada)


Past president:

John J. Pigram (Australia)


Vice-Presidents:

Cecilia Tortajada (Mexico/Spain), Olcay Unver (Turkey), Jun Xia (China)


Secretary General:

Torkil Jonch-Clausen (Denmark)


Treasurer:

John W. Nicklow (USA)


Board of Directors:

Carlos Fernandez Jauregui (Bolivia), Gertjan B. Beekman (Brazil), Bruce Mitchell (Canada), Olli Varis (Finland), Karin Kemper (Germany), G. N. Mathur (India), Toshikatsu Omachi (Japan), Johan Rockstrom (Zimbabwe), Caroline Figueres (Netherlands), Walid Abderrahman (Saudi Arabia)


Chair committee Awards:

Lilian del Castillo-Laborde (Argentina)


Chair committee Membership:

Shuichi Ikebuchi (Japan)


Chair committee Publications:

Luis E. Garcia (Guatemala)
---
2001-2003

President:

John J. Pigram (Australia)


Past president:

Benedito P. F. Braga Jr. (Brazil)


Vice-Presidents:

M. Ramon Llamas (Spain), Victor Pochat (Argentina), Yutaka Takahasi (Japan)


Secretary General:

Olcay Unver (Turkey)


Treasurer:

Jack F. Langowski Jr. (USA)


Board of Directors:

Luiz Gabriel T. De Azevedo (Brazil), William Cosgrove (Canada), Richard Ives (USA), Lilian del Castillo-Laborde (Argentina), Toshiharu Kojri (Japan), Barbara Schreiner (South Africa), Cecilia Tortajada (Mexico/Spain), Juha I. Uitto (Finland), Patricia Wouters (UK), Jun Xia (China)


Chair committee Awards:

Aaron Wolf (USA)


Chair committee Membership:

Luis E. Garcia (USA)


Chair committee Publications:

Mikiyasu Nakayama (USA)
---
1998-2000

President:

Benedito P. F. Braga Jr. (Brazil)


Past president:

Glenn E. Stout (USA)


Vice-Presidents:

Jan O. Lundqvist (Sweden), John J. Pigram (Australia), Kuniyoshi Takeuchi (Japan)


Secretary General:

Carlos M. Escartin (Spain)


Treasurer:

John W. Shomaker (USA)


Board of Directors:

Karen K. Assaf (Palestinian Authority), Hector Garduño (Mexico), Peter Gleick (USA), Ricardo Harboe (Germany), M. Ramon Llamas (Spain), Masahiro Murakami (Japan), Monica F. Amaral Porto (Brazil), Slobodan P. Simonovic (Canada), Tawatchai Tingsanchali (Thailand), Xu Xinji (China)


Chair committee Awards:

Peter J. Reynolds (Canada)


Chair committee Membership:

Janusz Kindler (Poland)


Chair committee Publications:

Ashim Das Gupta (Thailand)
---
1995-1997

President:

Glenn E. Stout (USA)


Past president:

Mahmoud Abu-Zeid (Egypt)


Vice-Presidents:

Benedito P. F. Braga Jr. (Brazil), Katumi Musiake (Japan), Aly M. Shady (Canada)


Secretary General:

Victor De Kosinsky (Belgium)


Treasurer:

Timothy H. Larson (USA)


Board of Directors:

Mohamed Safwat Abdel-Dayem (Egypt), Bingxin Chen (China), Carlos Fernandez Jauregui (Bolivia), Frank J. Hartvelt (USA), Soontak Lee (Republic of Korea), Guy M. Le Moigne (USA), Rainer Loof (Thailand), John J. Pigram (Australia), Hillel Shuval (Israel), Kuniyoshi Takeuchi (Japan)


Chair committee Awards:

W. Hall C. Maxwell (USA)


Chair committee Membership:

Ashim Das Gupta (Thailand)


Chair committee Publications:

Evan Vlachos (USA)
---
1992-1994

President:

Mahmoud Abu-Zeid (Egypt)


Past president:

Asit K. Biswas (UK)


Vice-Presidents:

Ashim Das Gupta (Thailand), Gert A. Schultz (Germany), Glenn E. Stout (USA)


Secretary General:

N. C. Thanh (Thailand)


Treasurer:

Peter J. Reynolds (Canada)


Board of Directors:

Marcello Benedini (Italy), Hector Garduño (Mexico), E. P. Gusenkov (Russia), Z. Hasan (India), Mohammed Jellali (Marocco), Janusz Kindler (Poland), Jan Lundqvist (Sweden), Katumi Musiake (Japan), Geoffrey E. Petts (UK), Sandra L. Postel (USA)


Chair committee Awards:

Benedito P. F. Braga Jr. (Brazil)


Chair committee Membership:

Victor De Kosinsky (Belgium)


Chair committee Publications:

Evan Vlachos (USA)
---
1989-1991

President:

Asit K. Biswas (UK)


Past president:

Peter J. Reynolds (Canada)


Vice-Presidents:

Mahmoud Abu-Zeid (Egypt), Madhav A. Chitale (India), Zhang Zezhen (China), Carlo Lotti (Italy), Oskar T. Sigvaldason (Canada)


Secretary General:

Glenn E. Stout (USA)


Treasurer:

Jonathan W. Bulkley (USA)


Board of Directors:

Abdullah A. R. Arar (Italy), Benedito P. F. Braga Jr. (Brazil), Victor De Kosinsky (Belgium), Ashim Das Gupta (Thailand), Hiroshi Hori (Japan), Bindu N. Lohani (Philippines), Jean-Paul Mounier (France), Terence C. Muir (UK), Gert A. Schultz (Germany), C. V. J. Varma (India)


Chair committee Geog. Committee and Membership:

Janusz Kindler (Poland)


Chair committee Publications:

David J. Eaton (USA)
---
1986 -1988

President:

Peter J. Reynolds (Canada) Past president: J. P. Garbe


Vice-Presidents:

Malin Falkenmark (Sweden). LATINAMERICA: Julio Barberis (Argentina), AFRICA: Yahia Abdel Mageed (Sudan). ASIA: Zhang Zezhen (China). SOUTH PACIFIC/OCEANIA/AUSTRALIA: Sandford R. Clark (Australia)


Secretary General:

Glenn E. Stout (USA)


Treasurer:

Sam H. Johnson III (USA) originally elected and Alan H. Schultz (USA) from beginning of 1986 to the end of 1988


Board of Directors:

Guillermo J. Cano (Argentina), Walther Lichem (Austria), Benedito P. F. Braga Jr. (Brazil), Th. S. Xanthopoulos (Greece), Carlo Lotti (Italy), Yutaka Takahashi (Japan), Rafael Heras (Spain), Leonard E. Taylor (UK), Evgeny P. Gusenkov (USSR), Gert A. Schultz (West Germany)


Chair committee Technical Programmes:

Laszlo David (Hungary) Chair committee Membership: Louis W. De Backer (Belgium) Chair committee Publications: João Bau (Portugal)


Chair committee Geog. Committees:

C.V.J. Varma (India)


Chair committee International Cooperation and Deputy-Secretary General:

Louis J. Mostertman (The Netherlands)
---
1983-1985

President:

J. P. Garbe (France)


Past president:

Guillermo J. Cano (Argentina)


Senior Vice-President:

Peter J. Reynolds (Canada)


Vice-Presidents:

AFRICA: Mohammed Abdel Samaha (Egypt). LATINAMERICA: Santiago Isern (Argentina). ASIA: Bonrood Binson (Thailand). SOUTH PACIFIC/OCEANIA/AUSTRALIA: Thomas Chapman (Australia)


Secretary General:

J. M. Martin-Mendiluce (Spain) Treasurer: George H. Davis (USA)


Board of Directors:

Luiz Veiga Da Cunha (Portugal), José llamas (Canada), K. V. Krishnamurthy (India), Cid Tomanik Pompeu (Brazil), Joaquin R. Bustamente (Mexico), Louis M. De Backer (Belgium), Adriaan Volker (Netherlands), L. Pesikov (USSR), Zhang Zezhen (China)


Chair committee Geog. Committee:

Hiroshi Hori (Japan) Chair committee Publications: Glenn E. Stout (USA)


Chair committee Membership:

Malin Falkenmark (Sweden) Chair committee Technical Programmes: Enzo Fano (USA)


Chair committee International Cooperation and Deputy-Secretary General:

Carlo Lotti (Italy)
---
1980-1982

President:

Guillermo J. Cano (Argentina)


Past president:

Ven Te Chow (USA)


Vice-Presidents:

Ellis L. Armstrong (USA), Asit K. Biswas (UK), Yoshiaki Iwasa (Japan), Iraj Vahidi (Iran)


Secretary General:

C. V. J. Varma (India) Treasurer: George H. Davis (USA)


Board of Directors:

Harvey O. Banks (USA), Themistocles Dracos (Switzerland), Malin Falkenmark (Sweden), Jean J. Fried (France), Keith Henry (Canada), Hiroshi Hori (Japan), Rubem La Laina Porto (Brazil), Carlo Lotti (Italy), Subin Pinkayan (Thailand), Erich Plate (Germany)


Chair committee Membership:

K. V. Krishnamurthy (India)


Chair committee Publications:

Leo R. Beard (USA)


Chair committee Technical Programmes:

Louis J. Mostertman (The Netherlands)


Chair committee Geog. Committees:

L. Stephen Lau (USA)


Chair committee International Cooperation:

Arnoldo J. Gabaldon (Venezuela)
---
1975-1979

President:

Ven Te Chow (USA)


Vice-Presidents:

K. L. Rao (India), J. M. Martin-Mendiluce (Spain), José Leite de Souza (Brasil), Farid M. Mikhail (Egypt)


Secretary General:

Gabor M. Garady (USA) for 1972 – September 1976 then Sandor C. Csallany (USA) for September 1976 – beginning 1977 then C. V. J. Varma (India) from beginning 1977 to 1979


Treasurer:

Roy A. Williams (USA) then George H. Davis (USA) from beginning 1977 to 1979


Board members:

Ellis L. Armstrong (USA), Guillermo J. Cano (Argentina), Léopold Escande (France), Emil F. Mosonyi (West Germany), Helmut Simmler (Austria), Iraj Vahidi (Iran), Dimo Velev (Bulgaria), Adriaan Volker (The Neetherlands), Gavin Warnock (Canada)


Chair committee coordination of geographical committees:

Leopold A. Heindl (USA)


Chair committee Membership:

William S. Butcher (USA)


Chair committee Publications:

Rayymond J. Krizek (USA)


Chair committee Technical Programmes:

Herbert C. Preul (USA)


Chair committee International Cooperation:

Sandor C. Csallany (USA) then C. V. J. Varma (India) from beginning 1977 to 1979
---
1972-1975

President:

Ven Te Chow (USA)


Vice-Presidents:

K. L. Rao (India), Florentino Briones (Spain), José Leite de Souza
(Brasil), Farid M. Mikhail (Egypt)


Secretary General:

Gabor M. Garady (USA)


Treasurer:

Roy A. Williams (USA)


Board of Directors:

Harvey O. Banks (USA), Themistocles Dracos (Switzerland), Malin Falkenmark (Sweden), Jean J. Fried (France), Keith Henry (Canada), Hiroshi Hori (Japan), Rubem La Laina Porto (Brazil), Carlo Lotti (Italy), Subin Pinkayan (Thailand), Erich Plate (Germany)


Chair committee coordination of national committees:

Leopold A. Heindl (USA)


Chair committee Membership:

William S. Butcher (USA)


Chair committee Publications:

Raymond J. Krizek (USA)


Chair committee Technical Programmes:

Herbert C. Preul (USA)


Chair committee International Cooperation:

Sandor C. Csallany (USA)
---