IWRA actively promotes the exchange of knowledge and experiences across countries and regions. The critical importance of local-base knowledge and experiences is strongly emphasised in our information exchange activities. The belief that sustainability requires interdisciplinary action and international cooperation is a driving force behind the Association.
IWRA has developed national or geographical chapters in China, India, Japan, Oceania, and Mongolia to further implement its mission and focus its activities. These chapters allow for extensive regional networking among IWRA members.
Prof. Li Yuanyuan is the Chair of the IWRA Chinese Chapter.

To get in touch with the Chinese Chapter please email:
Dr. Lili Yu at yulili@giwp.org.cn,
or Ms. Yan Yang at yangyan@giwp.org.cn.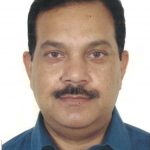 The Chair of IWRA's India Chapter is Mr. A. K. Dinkar.
The Treasurer of the India Chapter is Dr. G.P. Patel (gppatel@cbip.org).
To contact the India Chapter please send your email to: secretary@cbip.org 
The India Chapter of IWRA publishes a technical journal, on a half yearly basis (January–June and July-December).  The journal aims to provide a snapshot of the latest research and advances in the field of water resources.  It addresses what is new, significant and practicable both on print and online versions.  Being peer-reviewed, the journal publishes original research reports, review papers and communications screened by national and international researchers who are experts in their respective fields.  The original manuscripts that enhance the level of research and contribute new developments to the water resources sector are encouraged.  The manuscripts must be unpublished and should not have been submitted for publication elsewhere.  There are no Publication Charges.
Please contact the journal editor at the following address for further details:
Mr. A. K. Dinkar
IWRA India Chapter Chair
Email: secretary@cbip.org.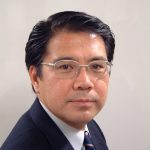 Dr. Kaoru Takara is the chair of the IWRA Japanese Chapter.
Contact: takara.kaoru.7v@kyoto-u.ac.jp
Secretary-General: Mr. Kiyofumi Yoshino
Secretary: Mr. Toshiro Suzuki 2bu01@idi.or.jp
IWRA Japan National Chapter consists of 17 actual IWRA members, forepast 78 IWRA members and the supporting organisations including the Japanese Ministry of Land, Infrastructure, Transport and Tourism (MLIT), the Japan Water Forum and the Society of Hydrology and Water Resources.
The main purpose of the chapter is to:
• exchange views among the members in the field of water resources
• create a local network in this field
• coordinate not only interpersonally but also among organisations
• support national and overseas events
An annual general meeting is held every year with reporting on activities, discussion of the annual action plan and exchange of opinions.
We are pleased to announce the new IWRA Oceania Chapter, supporting and fostering IWRA's membership base, knowledge exchange and networking opportunities in Australia, New Zealand and the Pacific Islands.
If you have any questions, comments or suggestions, please contact:
Andrew Dansie: a.dansie@unsw.edu.au
The Chapter aims to add value to existing membership benefits by fostering collaboration, professional development and information exchange, both across the Oceania region and internationally. We will be calling for expressions of interest from new and existing members, including water professionals, corporate members, students and retired professionals in the region to indicate interest and support in the coming months.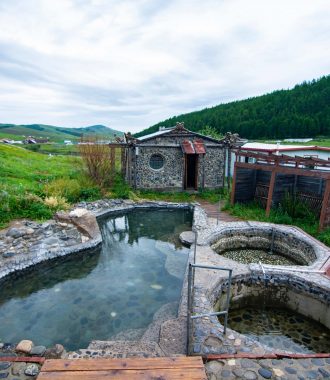 We are pleased to announce the new IWRA Mongolia Chapter, who's activities will focus on sustainable water transitions and achieving urban water security.
Chairperson –  Prof. Angela Million (Technical University of Berlin)
Co-Chairperson –  Nomundari Erdene (Co-founder of YWPM) 
To contact the Mongolia Chapter please send your email to: ernomundari@gmail.com
The Mongolia Chapter aims to convey knowledge about urban water security to water professionals and industry, young professionals, students and community representatives at all levels of government, including national and international agencies, in order to facilitate open dialogue on the operational conditions and management of urban water with the ultimate goal of disseminating knowledge of water security for all. The series of engagement activities raising civic participation on discussion about economic, political and social challenges seeks to promoting solutions and best practices for the water community. We hope to bring about holistic and sustainable impact on the urban communities.
Stafford Rosenbaum LLP
222 West Washington Avenue, Suite 900
Madison, Wisconsin 53701-1784
United States of America
51 rue Salvador Allende
92027 Nanterre Cedex, France
Phone: +33 (0)1-41-20-16-28