We take the nomination of Best Paper and Honourable Mention very seriously, so the selection process is a bit elaborate.  A short list of candidate papers is drawn up by the editors of Water International and forwarded to the WI Editorial Board, which selects the successful candidates. Selection of best papers is based on relevance, rigor, impact and any other factors deemed important by members of the Editorial Board "jury".
Authors of awarded papers from 2018, 2019 and 2020 will be recognized at the IWRA XVII World Water Congress, to be held on the 50th anniversary of the IWRA in Daegu, Korea, 29 November to 3 December 2021. 
The Best Paper and Honourable Mention awards for 2019 look at two timely issues of adaptation to water scarcity—in the context of social shocks to the water sector of Jordan, a water-scarce country with a history of hosting refugees, now trying to cope with the Syrian refugee crisis; and the development of water rights and markets in a highly contested arid part of China. Both exemplify what the International Water Resources Association and this its official journal aim to be — interdisciplinary, multinational, and linking science/technology and policy.
This timely, interesting well-written and highly citable article uses an innovative research approach to investigate the Syrian refugee crisis in water-scarce Jordan. They found that the frequent refugee crises in Jordan has perpetuated reactive water governance that shapes the sector's resiliencies, vulnerabilities, and adaptation processes.
At the time of writing, all the authors were at the University of Oxford, UK. Natasha Westheimer was an M.Sc. student at the at the School of Geography and the Environment (SoGE) and is now Senior Development Associate, Water Team, at the Office of the Quartet, Jerusalem; Michael Gilmont is a Research Fellow and now also a Program Manager at the Institute for Science, Innovation and Society; and Troy Sternberg is a Senior Research Associate at SoGE.
Access full article here.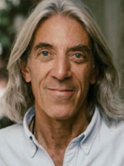 Using a coupled infrastructure systems framework, this article examines the post-1949 water rights systems in arid northwest China, thereby capturing a very important aspect of co-evolving institutions and infrastructure within a comparative frame that is relevant for many contexts beyond China.
Jesper Svensson is reading for a DPhil at the Smith School of Enterprise and the Environment at the University of Oxford, UK, where Dustin E. Garrick is an Associate Professor at the University of Waterloo, Canada, and a Research Fellow at the University of Oxford; Shaofeng Jia is a Water Professor at the Institute of Geographical Sciences and Natural Resources Research (IGSNRR) at the Chinese Academy of Sciences, Beijing, China.
Access full article here.