Call for Abstracts of Water International's Special Issue on

'The Role of Data and Models in Transboundary Water Governance'

Deadline: Friday, April 30th, 2021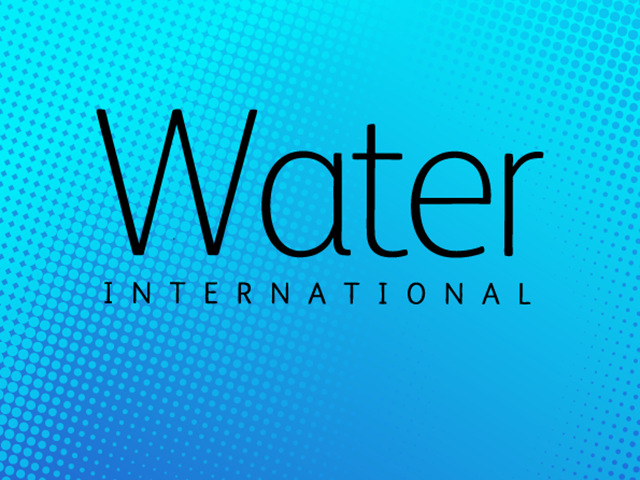 The attention of nation states towards monitoring and quantitative analyses to support transboundary water governance has increased over the past decades, driven by:
advances in digital information collection and processing,
widespread online access to information,
the notion of informed decision-making, and
a growing interest in comparative indicators such as the Sustainable Development Goals.
Despite this seemingly central role of data and systems analysis, it is not clear to what extent, and how, these processes contribute to transboundary water governance as decisions about how to share water across borders – in terms of quantity, timing, and quality – are intrinsically political in nature.
Water International's Special Issue
This special issue therefore aims to contribute to a better understanding of the various roles data and systems analyses play in transboundary water governance, and to provide insights in the interplay between information and (emerging) technologies, knowledge and power.

This call for papers invites two types of contributions, following Water International's guidelines:
research articles, being studies of high scientific quality drawing on empirical evidence, and

technical notes that include experimental reports, commentaries and case descriptions.
Practitioners are explicitly invited to share insights on the role of data and information in everyday transboundary water governance through technical notes.

With the intention to contribute to fairer publication policies, limited funding for open access publication for contributions especially from authors from low- and lower-middle-income countries is available, also through the DUPC2 programme of IHE Delft, funded by the Netherlands Ministry of Foreign Affairs (www.capacityforwaterdiplomacy.org).
Abstracts
Abstracts (300 words) can be submitted to Rozemarijn ter Horst (rozemarijn.terhorst@wur.nl) until April 30th, 2021.
Authors who submit abstracts before March 5th may be invited to present their research in IHE Delft's Water and Peace seminar.

The guest editors of this special issue include Rozemarijn ter Horst (Wageningen University), Pieter van der Zaag (IHE Delft), Veena Srinivasan (Centre For Social & Environmental Innovation, ATREE), Kevin Wheeler (University of Oxford), Jos Timmerman (Waterframes).

We look forward to your submissions!