Policy Brief Roundtable

Land4Flood: Taking Land Seriously in Spacial Flood Risk Management

20 September - 16:00 (CET)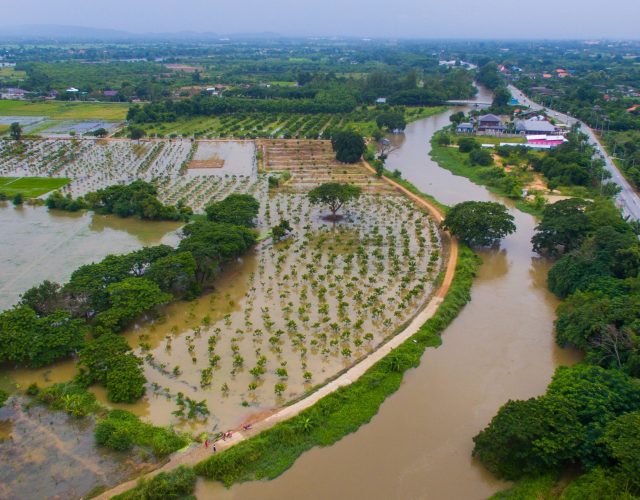 This IWRA webinar roundtable discusses the LAND4Flood policy brief. Natural flood risk reduction requires more than just designing and financing the construction of engineering measures. The preparation of flood risk management plans and engagement with private landowners requires a concerted effort and dedicated finances to support the iterative process from the first step to final completion and beyond. This contradicts the prevalent working paradigm in flood risk management, where stakeholders and community become an 'addon' to the technical and project management processes.
Realizing the potential of natural measures to reduce flood risk implies a shift from a managerial and project-oriented approach to a process-oriented approach based on inclusion of stakeholders in the process from the beginning. Examples of natural water retention measures and initiatives from landowners on the local scale should be encouraged and supported with coordinated land use policies which will enable the scaling-up of good practices.
Inclusion of all stakeholders, landowners and policymakers is a must for a successful implementation of sustainable flood risk mitigation measures. Financing the measures should be an outcome of the process not the beginning.
The webinar will feature a discussion of the policy brief from our roundtable panel and the audience.
Panellists:
Håkan Tropp

, Programme Director, Stockholm International Water Institute, Sweden

Gabriel Eckstein

, Professor of Law, Texas A&M University, United States

Alice Budniok

, Director of Legal & Admin Affairs, European Landowner Organization, Belgium

Jan Kruijshoop,

Special Adviser,

Ministry of Infrastructure and Water Management, the Netherlands

 
  Moderated by: Thomas Hartmann, Chair of Land Policy and Land Management, School of Spatial Planning, TU Dortmund University, Germany
  Presented by: Scott McKenzie, Ph.D. Candidate, University of British Columbia, Canada
The webinar will feature a discussion of the policy brief from our roundtable panel and the audience.
We look forward to your participation!
IWRA Webinars constitute an additional resource designed to help our members, academics, dedicated practitioners, and policy professionals further explore these and other timely themes engaging in fruitful discussions, also aligned with the international water agenda and in close collaboration with key partners.