Policy Brief Roundtable

Land4Flood: Taking Land Seriously in Spacial Flood Risk Management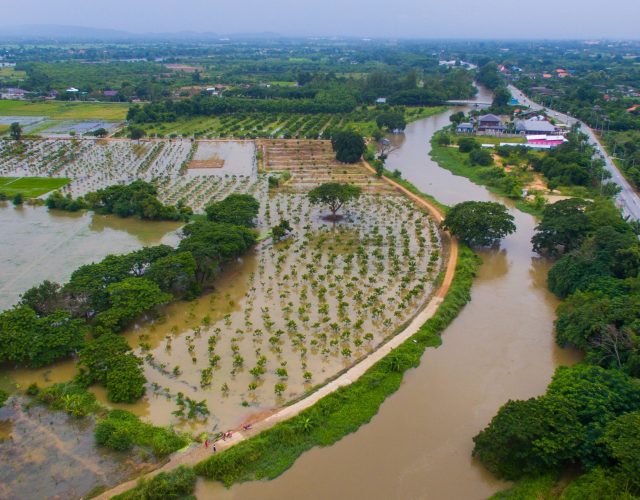 This IWRA webinar "Land4Flood: Taking Land Seriously in Spacial Flood Risk Management" was an innovative and interesting event. The event included; Håkan Tropp, Gabriel Eckstein, Alice Budniok, Jan Kruijshoop, Clemens Neuhold, Thomas Hartmann and Dennis Collentine.

Thomas Hartmann and Dennis Collentine discussed some of the key issues and findings from the policy brief. They noted that the role of private land (not only publicly owned lands) is key to addressing and mitigating flood risk. They stressed the importance of engaging with private landowners as part of the broader process. This changes from the current paradigm where landowners are often only an afterthought. They, critically, wanted to shift the conversation away from additional financing, which may not always be effective if it is not well targeted.
Gabriel Eckstein noted that a significant obstacle to overcome is that many private landowners feel that engagement with the government may result in their loss of ownership rights. He noted that there are other types of legal and management mechanisms which can be used to maintain ownership rights, while providing flexibility needed for flood mitigation. He also focused on the need to educate landowners on these different types of legal mechanisms, to prevent negative rejections to possibly positive proposals. For example, in some cases authorities can structure ownership rights to provide regular payments to landowners who allow their land to be used for flood protection.
Håkan Tropp discussed the need to find ways to bring collective benefits from flood management and private ownership together. He also noted that attention should be given to other types of land rights, with insecure land tenure or collective ownership in addition to private ownership. He discussed the need to consider types of riparian management such as including water for environmental flows and space for rivers to meander, which push beyond conventional water and flood management. He also considered new ways for decision making, including a focus on bottom up and collective decision making, which can better engage with private landowners.
Alice Budniok discussed the ways that private landowners can help decision makers and planners to be better informed and to highlight ways that proposed legislation can be adapted to better understand the rights and needs of private landowners. This can be a more efficient and effective way to pass meaningful change, rather than rely on more costly incremental adjustment after the policy has been implemented.
Jan Kruijshoop noted that protection and financing measures are key and provided outsized flood prevention returns in terms of property, economy, and lives based on the modest costs. He looked at the role of climate change, pushing the urgency of the issue and the need to find flexible solutions which adapt to a more uncertain future.
Clemens Neuhold discussed the need to have not only a single solution but to use a basket approach, which looks at multiple possible solutions that can be used together. He also looked at the need for a more bottom-up prioritization with a focus on Austria. He considered the need to invite relevant stakeholders to participate in the whole planning process.
The panel discussed the importance of how financing functions. While the policy brief looked at the possibly controversial idea of reducing a focus on funding to certain types of flood prevention and abatement mechanisms, the panel brought more nuisance to the topic by focusing on the need to identify existing funding options which are effective and to better channel new funding streams to where they can be the most effective.
  Moderated by: Thomas Hartmann, Chair of Land Policy and Land Management, School of Spatial Planning, TU Dortmund University, Germany
  Presented by: Scott McKenzie, Ph.D. Candidate, University of British Columbia, Canada
IWRA Webinars constitute an additional resource designed to help our members, academics, dedicated practitioners, and policy professionals further explore these and other timely themes engaging in fruitful discussions, also aligned with the international water agenda and in close collaboration with key partners.