At the beginning of 2023, early-career scholars and water professionals were invited to submit abstracts to apply for an exceptional publication opportunity with Water International. This  will endeavor to promote interdisciplinarity and transdisciplinarity.  It will encourage integrated-systems approaches in water research, avoiding very specific and narrow topics.  Of particular interest are innovations on policies, management, development, and technological development that look to the present as well as the future. 
More than 40 prospective papers were submitted, 18 females and 22 males, from 31 countries, including developed and developing nations. The review committee selected 14 early career applicants (10 women) being selected. Through this mentorship programme, they will benefit from a valuable chance to work and network with established senior water professionals and experts. Each selected participant is paired with a senior mentor who helped guide the paper as an advisor or, possibly, a coauthor.
The selected early-career scholars and water professionals for 2023 are:
Ifedotun Aina is a postdoctoral research fellow in the Water and Production Economics (WPE) unit at the University of Cape Town, South Africa, where he conducts research on water resource management by leveraging insights from economic and environmental modelling methods. His PMI project is investigating the relationship between water scarcity, inter-urban migration, and economic dynamics in South Africa. He will employ state-of-the-art econometric techniques and applied economic theory to address urgent questions in this area.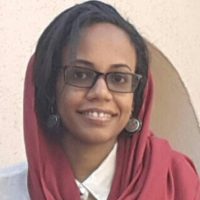 Bouran Awad is a Sudanese water resources management specialist at UNDP/Yemen. Bouran's project endeavors to establish a robust nexus between science, policy, and peace in the context of water infrastructure development in conflict-affected countries, with Sudan as a case study. By upgrading the traditional decision-making approach, this project aims to optimize the existing methods followed by donors and governments to establish a comprehensive
framework that promotes sustainable development and peace in war-torn countries.
Precious Awal is an assistant professor at Nepal Engineering College. She conducts research and teaches student in areas such as fluid mechanics, hydraulics, hydrology, irrigation engineering, hydropower engineering, and more. Some projects include working with students in water- related research such as a hydrological analysis of the Seti Basin and a River Meandering
Analysis of Trishuli River using GIS.
Helen Barbosa is an environmental researcher focused on water governance and how it impacts people on the ground. She holds a master's degree from the IHE Delft Institute for Water Education in Delft, Netherlands. Currently, she is a Ph.D. candidate at the Department of Environment, Development, and Sustainability Studies, School of Natural Sciences, Technology, and Environmental Studies, affiliated with the Baltic and East European Graduate School (BEEGS) in Sweden. Her research project seeks to understand better how to implement managed aquifer recharge sustainability projects in Europe and highlight aspects that are often overlooked during the planning and implementation.
Leunell Chris Buela is an assistant professor at the University of the Philippines Los Baños, where he teaches land and water resources engineering. He holds a master's degree in water science and engineering, specializing in Groundwater and Global Change – Impacts and Adaptation from the IHE Delft Institute for Water Education. The aim of his project is to facilitate a comprehensive joint management strategy for water supply and demand via a surface reservoir-groundwater system using WEAP and DIT.
Evelyn Choudhary, P.E., is a water engineer focused on the interaction between potable water, sewer, stormwater, and surface water through the built environment. Evelyn is based in Seattle, Washington, but has work experience across the United States. Evelyn's project focuses on using system dynamics to evaluate water systems in a holistic manner, to evaluate anticipated changes to water supply, demand, and water quality considering many factors including population growth, environmental regulations, infrastructure development, and climate change.
Originally from Benin Republic, Augustin Dagbetin's research interests include climate change and water resources management, policy analysis, and sustainability. His project topic aims to enhance water security for rural communities in Benin Republic in the face of climatic hazards.
Nomundari Erdene is a dedicated professional at the forefront of hydraulic engineering and urban water security, with a background in microbiology and a master's degree in water supply and purification systems. As a Ph.D. candidate at TU Braunschweig, Nomundari specializes in urban water management and water security. Nomundari's research is dedicated to making urban water systems more resilient and secure, with the ultimate goal of becoming a recognized expert in urban water security.
Mohammad Tahir Ghori comes from Afghanistan with a passion for sustainable development and a professional background in Urban Water Management. His field of research is optimization of urban water systems and climate adaptation. He holds a MSc in urban water and sanitation and a bachelor's degree in civil engineering. Currently he is working in the urban water management team of TAUW Group in the Netherlands.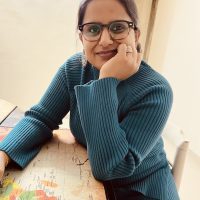 Amrisha Pandey is a lawyer and an academic by profession. She is a Public International law scholar with a specialisation in International Environmental Law and Regulation of Freshwater. She is presently working as an Assistant Professor in the School of Law at BML Munjal University, India. Her research interests are in the field of environmental law; freshwater governance; human rights discourse with emphasis on Nature's Rights; ocean law and governance; and water diplomacy and cooperation.
Dr. Sequoia Riley is a Research Associate at Houston Advanced Research Center (HARC), focusing on the water-climate-energy nexus. Her expertise includes environmental planning and management, green infrastructure, flood disaster risk management, adaptive governance, and environmental justice efforts in the context of urban and rural flood sustainability and resilience. Her Ph.D. is in Urban and Regional Planning (University of Hawaii at Mānoa), and her project topic focuses on assessing barriers to green infrastructure as a flood mitigation tool in transportation.
Rafaela Scheiffer sees herself as a 21st-century biologist working across multiple disciplines. She graduated from the Federal University of Paraná, Brazil, with a period of studies in Evolution at the University of Münster, Germany. Later, she concluded a MSc at Schumacher College, and she is currently concluding her MSc Urban Water Cycle with dissertation work in participatory water governance at the Campina de Faro aquifer in southern Portugal.
Cintya Villacorta Ranera is a PhD student in Agricultural and Natural Resources Economics at the Polytechnic University of Madrid. Her thesis focuses on the use of reclaimed water in agriculture. Cintya previously worked in the "Pilot Program for Global Assessment of trends in tree cover/land use in drylands" of the FAO, for the Fertiberia Chair of Agro-environmental Studies, and as a junior researcher at the Research Centre for the Management for Agricultural and Environment Risks.
Kelly Tobden Dorji Tamang is a forester turned human geographer.  Kelly is passionate about understanding the role of communities in natural resources management. Kelly's PMI paper assesses people's attitude and the influence of socio-economic status on Golden Mahseer conservation in Bhutan. Golden Mahseer is an endangered fish species that plays a critical role in maintaining river ecology. The fish is also one of the eight auspicious symbols in Buddhism. Hence, its value touches aspects of science and society.
Stafford Rosenbaum LLP
222 West Washington Avenue, Suite 900
Madison, Wisconsin 53701-1784
United States of America
22, rue de Madrid 75008
Paris, France
Phone: +33-6-44-20-57-53