IWRA's Mentored Publishing Scheme for Early-Career Professionals
IWRA was pleased to announce the list of selected early-career scholars and water professionals to develop a mentored Water International  Special Issue with papers written by them that are either co-authored with or supervised by senior water professionals. 
At the beginning of 2020, early-career scholars and water professionals were invited to submit abstracts to apply for an exceptional publication opportunity with Water International. This  will endeavor to promote interdisciplinarity and transdisciplinarity.  It will encourage integrated-systems approaches in water research, avoiding very specific and narrow topics.  Of particular interest are innovations on policies, management, development, and technological development that look to the present as well as the future. 
More than 60 prospective papers were submitted, 43 females and 17 males, from 32 countries, including developed and developing nations. The review committee selected 9 submissions, two of which had 2 co-authors, resulting in 11 early career applicants (8 women) being selected. Through this mentorship programme, they benefitted from a valuable chance to work and network with established senior water professionals and experts. Each selected participant was paired with a senior mentor who helped guide the paper as an advisor or, possibly, a coauthor.
The selected early-career scholars and water professionals for 2020 were:
Mary Belle Cruz-Ayala is a Ph.D. Candidate in the Arid Lands Resource Sciences-Graduate Interdisciplinary Program at the University of Arizona. Her current research focuses on assessing the role that governance plays in hindering or promoting projects to recover groundwater in Mexico. Mary-Belle worked for the Federal Congress and participated in the development of the current Law of the Nation's Water in Mexico. More info: www.linkedin.com/in/mary-belle-cruz-ayala
Dr. Hannah Hilbert-Wolf aspires to combine her expertise in both the natural and social sciences to contribute to innovative, sustainable water governance and development. She is currently an intern at the Geneva Water Hub, working at the nexus of water and peace, and looks forward to continuing to help make positive strides at the intersection of science and policy. More info: www.linkedin.com/in/hannah-hilbert-wolf-65291a39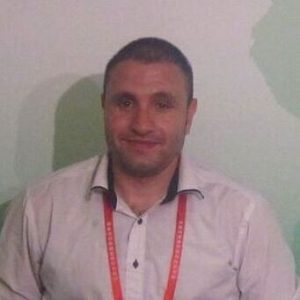 Imad Antoine Ibrahim is a Research Assistant at the Centre for Law and Development, College of Law at Qatar University in Doha, Qatar. He is also a PhD Candidate at the Institute of Law, Politics and Development (Dirpolis) at Santanna School of Advanced Studies in Pisa, Italy, and a Research Associate at gLAWcal- Global Law Initiative for Sustainable Development in Essex, UK. More info: www.linkedin.com/in/imad-ibrahim-1a022865
Semina Kafle from Nepal, is interested in policy researches related to Disaster Risk Reduction and Climate Change. She has a master's degree on Water Management and Governance and is a DRR professional with an experience of working with flood affected communities of Nepal. She is an amateur photographer who loves travelling and making photos/videos of people and places. More info: www.linkedin.com/in/semina-kafle-0a187b191
Aristarick Mkenda is a technical advisor working with Natural Resources Stewardship Programme of Deutsche Gesellschaft für Internationale Zusammenarbeit (GIZ) in Tanzania with specific expertise in facilitating private-public-civil society partnerships for sustainable management of natural resources, particularly water resources. He holds BA in international Relations from the University of Dodoma. More info: www.linkedin.com/in/aristarick
Manita Raut is a Senior Research Officer at International Water Management Institute (IWMI), Nepal. She co-leads a research project on understanding the ramifications of gender roles and power dynamics in rural water supply system functionality. A sustainable
development graduate and Open Society Foundation Fellow, Manita is passionate about inclusive water systems, collective farming approaches, feminization of agriculture and agricultural technology adoption. More info: www.linkedin.com/in/manita-raut-42083047
Nathalie Richards holds a PhD and an MA from the Geography department at King's College London, as well as a BA in International Relations from the University of Geneva. Her research and work focus on formal and informal institutions linked to natural resources governance, particularly in developing countries. She takes an interdisciplinary approach to investigate issues linked to social and environmental justice. More info: www.linkedin.com/in/nathalie-richards 
Pía Weber is a Chilean Environmental and Administrative Lawyer, with NGO and Government, Master of Law at the University of Melbourne. Legal Researcher for the Centre of the Law of the Sea, Pontifical Catholic University of Valparaíso, Founder and Executive Director of Ngenko Foundation. Currently working at the Service of Environmental Impact Assessment (Government). More info: www.linkedin.com/in/piaweber1985
Stafford Rosenbaum LLP
222 West Washington Avenue, Suite 900
Madison, Wisconsin 53701-1784
United States of America
21, rue de Madrid 75008
Paris, France
Phone: +33-6-44-20-57-53